The Dr John Newnham Archive
with thanks to Brian Clay, John Crix and Brianne Reeve for their contributions.
This archive of documents produced by the Society has been compiled and scanned for storage in digital format by John Newnham. The documents are available as pdf files which are stored in the secure Members' area of this website - they cannot be downloaded from this page. You can, however, view the 'List of Contents' to see what topics are covered by the set of Annual Reports.
To view or download the files themselves, you will first need to have been registered so that you are able to Login to the Members' area. If you are an SDOS Member you can request access by emailing webmaster@sdos.org
Your name and email address will be used to identify you as a member and provide access. No other personal data will be stored on this site.

Once authorised you can Log-In to the private pages of the website. Use 'click here to request an email link' in blue on the Login page if you do not have a password.
When you have logged-in go to the 'Members' page and select Newnham Archive from the drop-down menu to reach a page with clickable links to download the documents you wish to read.
Publications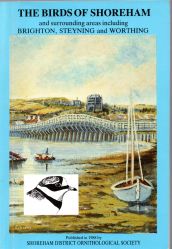 Edited by John Newnham
1988, 137 pages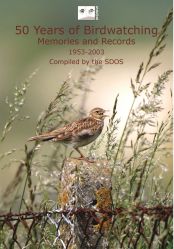 Edited by Brianne Reeve & Terry Hicks.
1st Edition 2003 ISBN 0-9546710
200 pages
Annual Reports 1953-2012
Shoreham Ornithological Society
Annual Reports 1953-1980


Shoreham District Ornithological Society Annual Reports 1981-2000


Shoreham District Ornithological Society
Annual Reports 2001-2012



SDOS Newsletters 2007-2011