About Us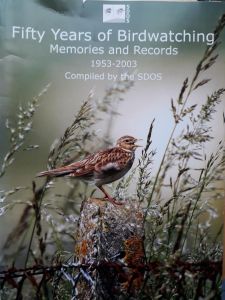 Our Aim
To promote birds and their well-being, within a friendly atmosphere, for the benefit of all our members.

About Us
We are a local ornithological group based in Shoreham-by-Sea, West Sussex, England. It has a membership of about 200 and is the oldest established ornithological society in Sussex (we started in 1953)
Indoor Meetings
Indoor meetings are held from October to April with social events and talks on ornithological and natural history themes.
Field Outings
We arrange field outings, led by knowledgeable birdwatchers, at the best local bird-watching sites
Newsletter
We publish a newsletter for members twice-yearly
Discussion Group
We have a private on-line "forum", also known as our "User Group", to enable our members to share sightings and other topics of interest.
Garden Bird Survey
Members are welcome to join our long-running garden bird survey.
Further Information
For more details see INFORMATION